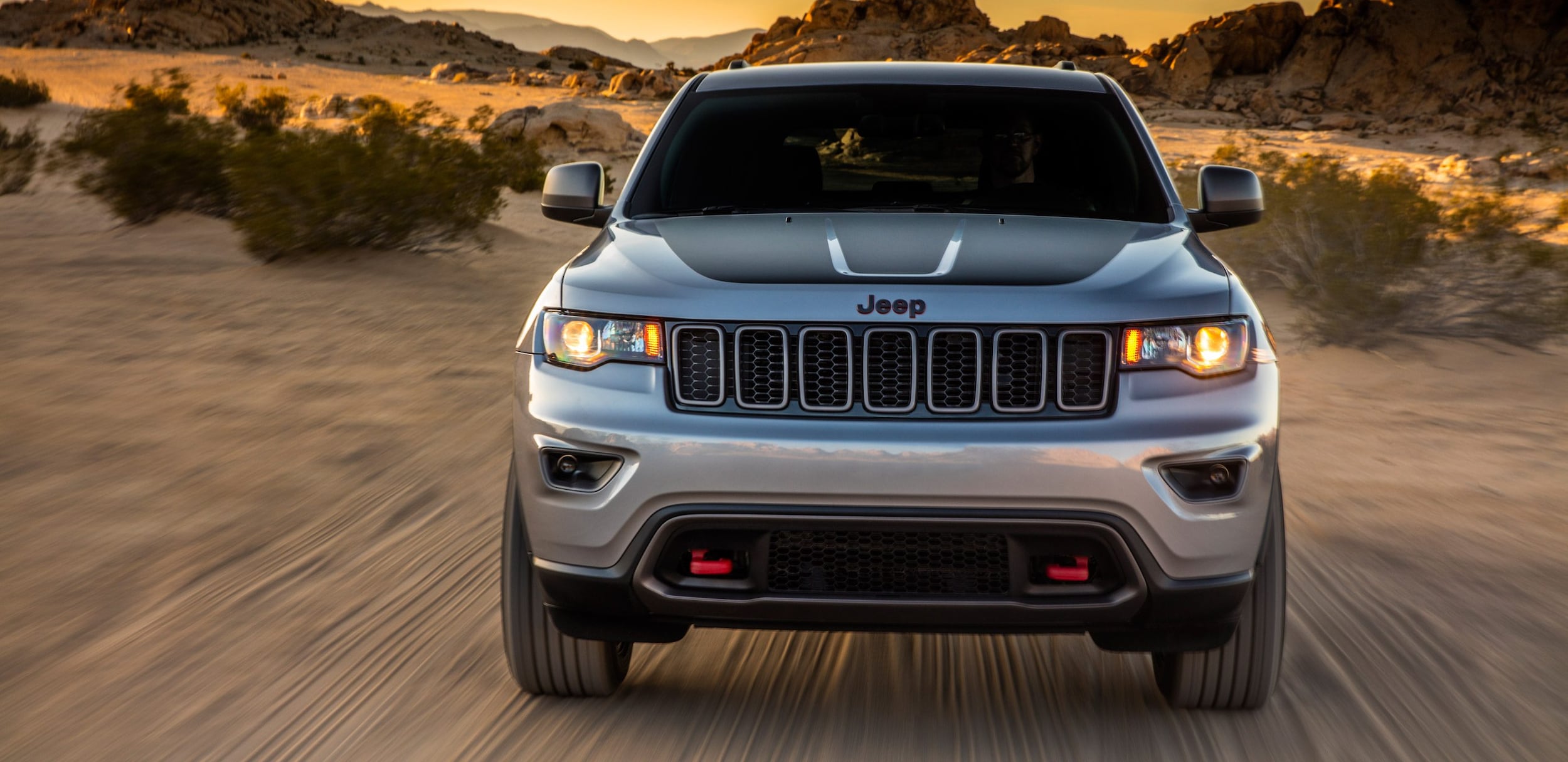 The 2018 Grand Cherokee Trackhawk will be getting some extra power under the hood when it arrives here in the Valley later this year.
That's right. The latest version of the popular SUV will be using the automaker's 6.2-liter V8 powerplant, which can be currently found on the Charger and Challenger Hellcat sports cars. Roaring out 707 horsepower, this supercharged V8 will give the Trackhawk quite a big kick, exciting speed enthusiasts who love the off-roading prowess of the Grand Cherokee and the high-octane power of the Hellcat models.
The car experts over at Autoblog were able to catch a sneak peek of the upcoming powertrain, as well as the Trackhawk's many new exterior features, which they say will add an air of aggressiveness to the SUV that will compliment its high-powered engine.
"There are some differences between this Grand Cherokee and ones we've previously pegged as Trackhawks. The fog lights in the lower grille vents are gone, and the rear fascia gets a bit more aggressive…We've also been hearing about quad exhaust tips, but haven't seen them on a prototype yet," Autoblog's Alex Kierstein stated.
We're excited to see Jeep continuing to expand and innovate with its line of popular sport utility vehicles. Stay tuned to our blog to find out more about the coming Jeep Grand Cherokee Trackhawk, as we learn more concrete information about this exciting new addition to the Jeep family!