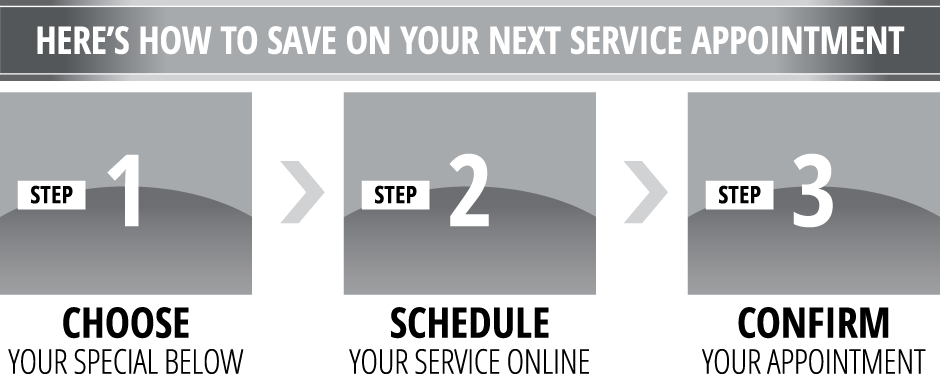 How Do Service Coupons Help Me In Scottsdale, AZ?
Most people know that all cars need regular maintenance. While most people readily remember to take their older cars into the shop, sometimes people forget that even newer cars require maintenance. In fact, taking good care of your new vehicle is extra important because it ensures your vehicle will run well for years to come. From oil changes and tire replacement to engine repair and more, it's essential to complete both minor and major services to prolong the life of your vehicle.
Unfortunately, keeping your vehicle in good working order can get expensive, and that's where service coupons and discounts come into play. At Airpark Dodge and Chrysler, we offer a variety of coupons and service discounts to help you keep your vehicle in perfect running condition. Whether you drive a Chrysler-branded vehicle or something else, you can benefit from exceptional values and savings to help keep your car running at peak efficiency.
Quality Auto Service, Quality Parts
It's not enough to get an excellent value for your auto service, and there are plenty of auto body shops that offer competitive pricing. It's also important to receive quality auto service, especially quality auto parts.
If you drive a Jeep, Chrysler, or Dodge vehicle, you should rely on Airpark for all of your auto body needs. Unlike other mechanic shops, we use only original equipment manufacturer (OEM) parts so that you can depend on quality performance.
When it comes to car parts, there are two different standards: OEM and aftermarket. OEM parts are replacement parts made expressly by the manufacturer of your vehicle. They tend to cost more, but they offer better and more reliable performance. Aftermarket parts are less expensive, but they are also not guaranteed to function well with your vehicle. Buying OEM parts ensures compatibility and will improve the performance and lifespan of your car.
Although we cater towards branded vehicles, cars of all makes and models are more than welcome at Airpark, and we will be happy to serve you. And remember, our coupons change regularly, so if you don't see the discount you're looking for, check back another time, and it just might be there.
Thank you for choosing Airpark. We look forward to serving you!