Where Can I Trade In My Car in Scottsdale, AZ?
Welcome to our dealership! Our team is thrilled to help you out with a trade-in for a new or pre-owned vehicle. The process may seem complex, but we make it easy for you to complete in no time.
Take a look at the simple steps involved with your trade-in vehicle:
   
We give you a quote on your vehicle. Our expert team inspects the vehicle both inside and out. We understand that every car or SUV has its blemishes. A fair quote is what we promise you.
   
It's time to look at our inventory! Browse through our car lot so that you can find your next dream vehicle.
   
Close the deal at our dealership. We're happy to sit down with you, create a quote and negotiate over terms. Buying a car is a big deal.
Do you still have a balance on your car loan? That's no problem at our dealership. We can take the trade-in vehicle and roll the remaining balance into your new car loan. Speak to our finance department about any details that you want to discuss.
How Much Is My Car Worth?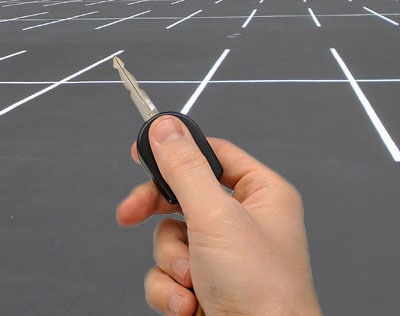 The best way to know how much your car is worth is by using our online estimator. Take your time with this tool because the more specifics you can offer will equate to a more accurate quote.
Think about the engine and if you've modified it over the years. Did you add a moonroof or leather cover to the steering wheel? All of these details add up to reasonable trade-in value.
Our dealership is happy to give you an in-person quote too. Pull your personal belongings from the car and give it a good wash. The value will shine through as you drive onto our lot.
What Can I Trade My Car in For?
You trade in your car for just about any vehicle on our lot! Go online to our inventory listings. They're constantly being updated with our latest acquisitions. It's possible for new and used cars to show up weekly. This reality is our commitment to your car-buying needs.
Our online inventory is sorted down to the tiniest detail. Try a search for your dream vehicle. Sort the options with the best accessories. You never know what you'll find.
We suggest visiting our site every week. Your dream car might arrive overnight. Don't hesitate to contact us too! We can manually verify that your chosen car is on-site and ready to be test-driven. Trade-in vehicles are welcome every day of the week.