Regular tire maintenance and service is essential to the overall health and well-being of your car. Whether you drive a new or used Jeep, Chrysler, Dodge or Ram, your tires are a vital component that not only affect your car's driving feel but also its overall safety. Continue reading below to find out more about tire maintenance, and why you should come to our tire shop in Scottsdale for this valuable service as soon as possible.
When Should I Have My Tires Checked?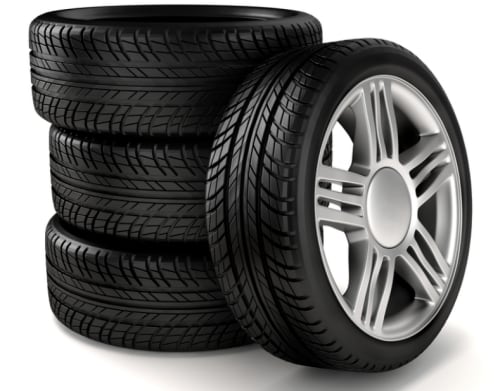 Check your owner's manual to see your specific model's recommended tire service schedule, but most experts suggest getting your tires rotated during your regular oil changes. This will help your tires keep an even tread so that they last longer and remain safe to use.
On top of that, you should always check your tires' pressure on a monthly basis, especially if you drive an off-roading vehicle like a Jeep that might be more susceptible to irregular pressure due to increased exertion. Jeep drivers might also find that their SUV's alignment needs to be checked more often due to the many uneven surfaces they encounter while out off-roading in the wilds of the Phoenix desert.
What Are Signs That My Tires May Need Service?
If you don't get your tires rotated and aligned at regular intervals, you might find that your car begins to pull to one side. You might also notice that your steering wheel is off-center, or that it vibrates abnormally. If you notice any of these tire misalignment symptoms, be sure to bring your car into our Scottsdale service center as soon as possible.
On top of these signs, you might also notice other issues that could mean problems with your tires. These signs include:
Bulges in your tires' sidewall - this could be a sign of a potential blowout
Visible wear bars - when your tread has worn down to unsafe levels, your tires' wear bars will begin to show
Cuts in your tires or constant low pressure - this could mean that your tires have a leak that needs to be either patched or replaced
Where Can I Find Affordable Tire Service & Repair in Scottsdale?
Airpark Chrysler Jeep Dodge offers a wide range of services at our auto service and repair shop off of Frank Lloyd Wright Boulevard in Scottsdale, including tire rotations, tire alignment and tire repair. Our factory-trained service technicians are experts on many makes or models, so you can be confident that you are getting top-notch tire service in the Phoenix area at Airpark.
Contact us today to find out more about the many services we offer, or schedule your next appointment using our convenient online service scheduler!