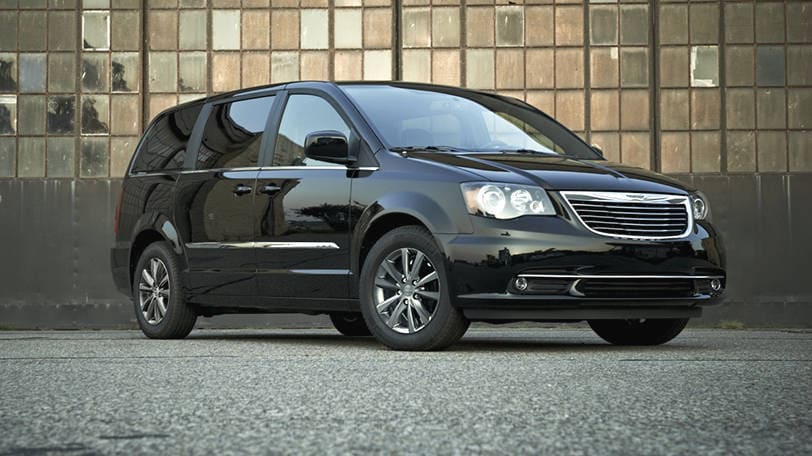 Spy shots of Chrysler's redesigned minivan have been seen this month, giving industry watchers a first view of what the new family van will look like. These new shots show us that the van will be slightly taller and wider than previous incarnations, while insiders say the new van will sport several new tech features.
Chrysler CEO Sergio Marchionne announced at the Detroit Auto Show in January that Chrysler would be debuting its newest version of their popular Town & Country minivan at next year's show. This new minivan will most likely go through a full redesign, while also getting a new plug-in hybrid version.
The 2017 model is being built at the fully reworked Windsor Assembly Plant in Ontario, where production of the van has been ongoing since this past winter. Inside, the van will sport Chrysler's Uconnect infotainment system, as well as a customizable 7-inch display screen and an 8.4-inch touchscreen. It looks like the van's rotary shifter has also been moved.
These are just a few of the many changes coming to the award-winning family van. Look for the new 2017 Town & Country to debut in Detroit next January. Until then take a look at our full line of 2015 Town & Country minivans. To get up-to-date new on the new Town & Country minivan, be sure to subscribe to our blog.