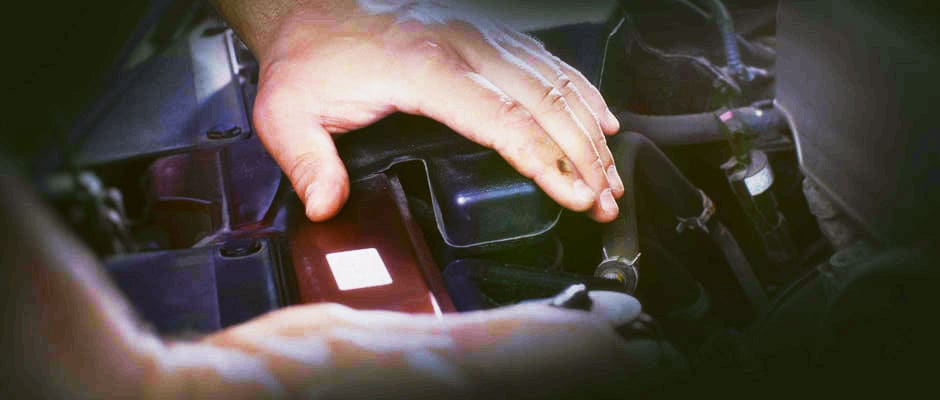 How Often Should I Service My Car?
Your vehicle should always be your number one priority. Regular service can be the difference between your vehicle lasting for years or breaking down regularly. Appointments with our service team can ensure all fluids, mechanical components and parts are healthy.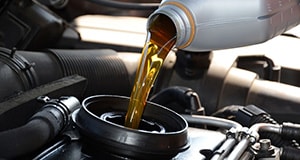 A professionally trained technician can make sure your automobile is prepared for seasonal weather and can assess wear and tear within the interior and exterior of your vehicle. Your individual owner's manual typically houses specific information related to regular service changes. You should always consult your own owner's manual first. The recommendations generally come straight from those who built the automobile in the factory. You should always try to adhere to those recommendations. The following is just a guide for what to expect at regular intervals for most vehicles. The owner's manual you have will always have more detailed information.
15,000-Mile Service
15,000 miles seems like a lot of mileage when you have just purchased a new vehicle. It's the first plateau of many. You should have changed the oil a few times by the 15,000 mile mark. What you should be concerned about at this point is typically fluid check-ups. How is your transmission fluid? How about the brake fluid? How is the coolant? Does your windshield wiper fluid need to be replaced? Is the oil level correct? A regular service check at our service department will include a major fluid assessment. This can help you avoid many problems in the future. We can find out if anything is leaking. You might also want to check the air filter. An expert can quickly examine your air filter to see if it is clogged. You might need to have this replaced at the 15,000 mark or in the next 10,000 miles.
Oil Change - Drained and Replaced
Check All Fluid Levels - Top Up as Needed
Tires Rotated and Balanced
Check Air Filter - Replace as Needed
30,000-Mile Service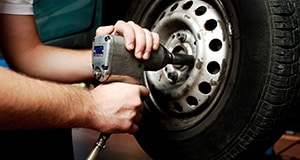 Fluid checks are still a vital part of the 30,000 mile service check-up. You hopefully have been still changing the oil at regular intervals per your owner's manual. You might have an issue with spark plugs but that's doubtful at this point in your vehicle journey. What about your brakes and tires? A professional can quickly assess if there is any additional wear and tear to be concerned about. Maybe your tires need to be rotated. It's something you definitely should be thinking about over the next 10k-20k miles.
Many of the Same Services from 15,000 Mile Interval
Check Brake Pads - Replace as Needed
Suspension and Shock Check
Check Fuel Filter - Replace as Needed
60,000-Mile Service
Does your coolant need to be changed? How about the transmission fluid? Fluid check-ups are still vital. This time you might need to address having some of them changed. Fluids get dirty and aren't as useful throughout the course of time. What about those brakes? You can consider yourself quite lucky if you haven't heard any squeaking or noticed any symptoms at this point. It's still great to be on the safe side and have one of our professionals examine your rotors and pads. Could they need to be changed? It's quite possible at this point if you haven't already.
What about your battery? It's hard to predict when a battery will need to be replaced. Many last four or five years. This could mean many different things for people depending on your annual mileage. You just might need a new battery at this point in your driving experience. Our service team checks the battery every time you come in. It's the lifeline of the vehicle.
Many of the Same Services from 30,000 Mile Interval
Replace Battery as Needed
Inspect Brake Rotors - Replace as Needed
Check for Wear on Belts and Hoses - Replace as Needed
90,000-Mile Service
The best thing you can do is to have your car professionally cared for. These service appointments at regular intervals help your vehicle last for a longer duration. They also help you save money with major mechanical issues. You certainly might prevent those issues with regular check-ups. You always need to browse through your owner's manual for the advised recommendations for your specific automobile. It also never hurts to have another set of eyes assess your vehicle at specific mile plateaus.
You also don't have to worry as much about breaking down in the middle of nowhere. Your ability to control most of the bad occurrences is in your hands. You just need to always make time for regular service appointments. That's what we are here for. You can schedule an appointment with our service team today. We can set up these appointments at regular intervals. We're here to make sure you get the absolute most out of your vehicle.
Many of the Same Services from 60,000 Mile Interval
Top to Bottom Inspection
Check Spark Plugs - Replace as Needed
Inspect Vehicle Safety Technology Features
For more details about your Jeep Cherokee, Dodge Charger or Ram 1500 Tradesman maintenance schedule, as well as any other model in the lineup, please consult your owner's manual or contact AirPark Dodge Chrysler Jeep for further information.