Hey, Are You Wondering Where Can I Have My Dodge Chrysler or Jeep Transmission Repaired Near Me?
Do you hear grinding when your car shifts gears? Does your engine rev up before changing from one gear to the next? These are just some signs that there is a problem with your transmission. Don't wait until you need to call a tow truck: knowing the answer to these questions can keep your vehicle on the road.
When Should I Change My Transmission Fluid?
It is a good rule of thumb to change your transmission fluid every 60,000 to 100,000 miles. This varies based on the vehicles age and model, so consult your service manual for what is right for your vehicle. Changing transmission fluid is an important part of your vehicle's basic maintenance. Over time, the fluid breaks down from normal use. It can also become contaminated with dirt and grime that could clog valves and keep the transmission from functioning properly.
I checked my transmission fluid level and it was low. What do I do?

Your vehicle's transmission is a closed system that does not lose fluid over time. Unlike oil that can burn off during normal operation, losing any amount of transmission fluid means that there is a leak. Our technicians can track down the leak for you and seal it up to and address any damage that may have been caused to your transmission.
The transmission fluid smells burnt. What does that mean?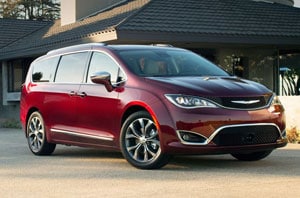 Transmission fluid that smells burnt is a symptom of a number of problems. If your fluid smells burnt, you should have it changed and the underlying problem diagnosed.
What if there are metal shavings in my transmission fluid?
You can expect to find a small amount of metal powder in the bottom of a transmission drain pan as a result of normal wear and tear. Any metal shavings larger than fine powder is a sign that there is some irregular wear occurring in the transmission. If you see metal shavings during a transmission fluid change bring you vehicle in so we can diagnose and address the cause before it gets worse.
Service Hours
Monday

07:00AM - 07:00PM

Tuesday

07:00AM - 07:00PM

Wednesday

07:00AM - 07:00PM

Thursday

07:00AM - 07:00PM

Friday

07:00AM - 07:00PM

Saturday

07:00AM - 04:00PM

Sunday

Closed