Chrysler Jeep Dodge AC Repair in Scottsdale, AZ
When the AC in the car works efficiently, it is easy to enjoy the summer. The cool, refreshing air instantly cools you down the moment you sit inside the car. It's a great feeling! But, when the AC doesn't put out that cool air, has foul odors coming from it, or there are other problems, it quickly ruins the day. Fortunately, there's no reason to let AC trouble bring you down. Expert repair technicians have the skills to properly repair an ill-working AC in your car, whether it is a minor issue or a major problem.
Why is My AC Leaking?
There are a few reasons for an AC leak, but more often than not it is the result of rubber hoses and seals that have lost elasticity and allow liquids to run through. Moisture is a common culprit of such a problem. Replacing the hoses and seals provides a quick fix to the problem.
How Do You Detect an AC Leak?

Leak detection is our specialty! We aren't CSI detectives, but we do have the skills to detect a leak in your AC system. We use a couple of different leak detection tools to find the problem. This includes the black light technique that highlights the special dyes found in freon and the Sniffer device technique. Both are thorough and help us find the leak so we can repair it quickly.
What's That Smell?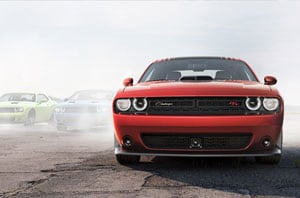 Funky odors coming from the AC always cause concern, as they should. Although there are a few potential causes of AC odors, it is almost always the result of mold in the evaporator coil or a dirty cabin filter. Both of these concerns are easy fixes when AC repair experts are on the job.
Why Does My AC Get Warm After I Turn it On?
If the AC blows out cool air when it is turned on but the air warms up quickly thereafter, it is likely low of freon or there is a freon leak. Of course, there are a few other potential causes, such as a faulty compressor clutch, blown fuses, clogged valves, or moisture build-up.
Why is My AC Air Not Cool?
If the AC blows out warm or hot air, it likely needs a freon recharge. This is a very simple job that our technicians can perform in a short time. If the freon is fully charged and there isn't a leak, a lack of cool air coming from the AC unit could be caused by vacuum leaks, failure of the blower motor, clogged expansion tubes, or other causes.
Service Hours
Monday

07:00AM - 07:00PM

Tuesday

07:00AM - 07:00PM

Wednesday

07:00AM - 07:00PM

Thursday

07:00AM - 07:00PM

Friday

07:00AM - 07:00PM

Saturday

07:00AM - 04:00PM

Sunday

Closed