Benefits of Replacing Your Cabin Air Filter
Replacing your cabin air filter is one of the most important tasks you can perform with maintaining your vehicle. The air filter determines how much airflow is present under the hood and how hard the parts need to work to operate. When there's improved airflow, it reduces how much fuel the car consumes to run. It also boosts the car's acceleration and overall performance.
Cars with new filters are also prone to producing fewer emissions because the filter isn't clogged with dirt and grime. The vehicle makes less of an impact on the environment. You can also expect the parts on your car to have less wear and tear because they don't have to work as hard if they get enough airflow. Over time, you'll pay for fewer repairs, making it necessary to schedule the service when caring for your vehicle.
How Often Should I Replace My Cabin Air Filter?
It's important to get into the habit of replacing the air filter every 15,000 to 25,000 miles to ensure the engine operates correctly. The timeframe depends on the make and model you drive. You can contact the manufacturer or read your owner's manual to get an idea of what the automaker recommends.
Some of the main signs you need to replace your air filter are seeing black smoke as you drive the car or if unusual sounds are coming from the engine. Frequent repairs may also occur as the parts wear down quicker under the hood.
Certified Automotive Technicians

Our team of certified professionals is qualified and experienced to replace the cabin air filter on any make and model in the industry. Our team is trained and can diagnose other types of issues that may be present.
Only Quality Automotive Parts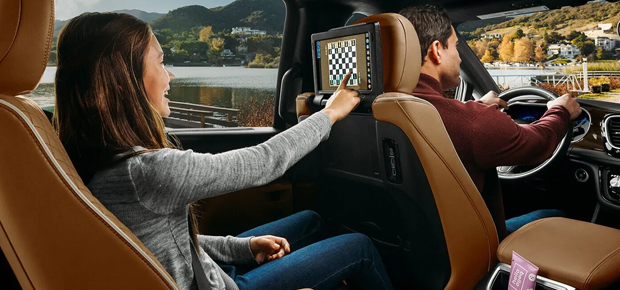 Dealerships can provide a higher level of service because they only use OEM or original equipment manufacturer parts when performing maintenance or repairs. You don't have to worry that aftermarket parts will be installed, which are known to be cheaper and can break down faster than OEM parts. Your car will operate even better once OEM parts are in place and can boost your car's reliability.
We're here when you're ready to schedule a cabin air filter replacement to keep your car running. Our friendly team will be happy to accommodate you and help you get back on the road after the service is performed.
Hours
Monday

08:00AM - 08:00PM

Tuesday

08:00AM - 08:00PM

Wednesday

08:00AM - 08:00PM

Thursday

08:00AM - 08:00PM

Friday

08:00AM - 08:00PM

Saturday

08:00AM - 08:00PM

Sunday

10:00AM - 06:00PM