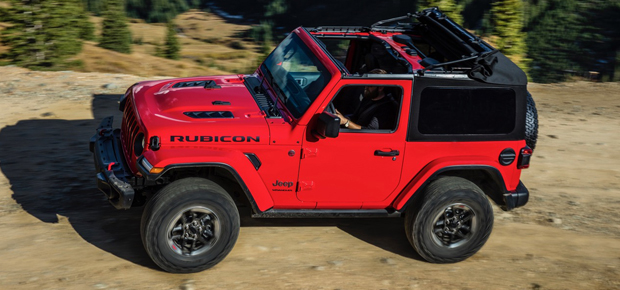 Congratulations on completing your lease. We hope that you've had a memorable experience and were able to keep your vehicle in pristine condition. There are three options to choose from when you reach the end of your lease explained in greater detail below. Simply bring your leased Dodge, Chrysler, or Jeep into our dealership for an inspection and select the option that fits you best.
Renew Your Lease With a New Vehicle
When you signed your lease, the convenience of being able to trade it up for the latest model was at the forefront of your mind. You'd never have to waste time posting ads in the classifieds or aimlessly searching for the right buyer. And if your vehicle doesn't feature the latest safety technology, this may be the ideal time to move into a new ride. Chrysler, Dodge, and Jeep vehicles are coming out with a lot of sensor-based driver-assist features that will make your morning commute and family circus lifestyle a whole lot easier.
Adaptive cruise control, lane departure warning, blind-spot alerts, and even automated braking to prevent imminent collisions are attracting more new car buyers than ever. Because you were savvy enough to lease a vehicle, upgrading to a new vehicle is a piece of cake. Browse our dynamic inventory of fresh new models to read all about the latest features by clicking the button below.
Like Your Current Leased Car? Keep It Going With a Renewal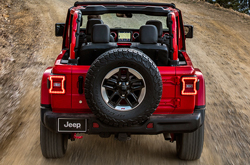 You may have noticed that the cost of leasing a vehicle is more expensive these days. The prices have been steadily rising as the demand increases and savvy shoppers see how much better leasing can be. If you want to lock in a sweet deal of a price on your current model, renewing your lease is an attractive possibility. The price incentive and the lack of huge upgrades in the latest models is the strongest incentive to renew your current lease. Manufacturers only carry out major upgrades every seven years or so and may have little to offer you in the latest model year.
Want to Purchase Your Leased Vehicle?
When you consider that leasing is becoming more expensive each year as car prices rise and the demand for leasing escalates, you may even consider buying your current vehicle. After all, you've taken such wonderful care of it. Airpark Dodge Chrysler Jeep makes it easy to turn that lease contract into a purchase. While leasing protected you from being stuck with a vehicle that you don't like, you might as well keep it for the long haul if you enjoy it. Contact Airpark Dodge Chrysler Jeep to hold onto that gem.