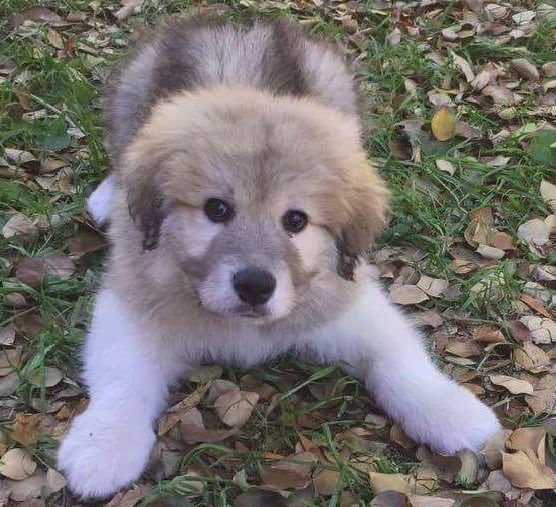 This little guy was very happy and loved when he was 8 weeks old, but life changes and time flies. Now he is almost 2 years old (11/16) and has found his way into rescue.
Buddy is a tall, apricot/white Great Pyrenees with personality to spare! He is an amazing family dog that adores children of all ages and loves to be around people. Has never met a feline.
While he loves to run and play (he's still puppy-ish), Buddy also has a very serious side. It is possible that he might be able to be trained for livestock guardianship. He seems to have a very low prey drive.
Buddy is content whether he's inside or outdoors, but he HATES crates and kennels and has injured his nose trying to break out.
Interestingly, he does not challenge fences at all! He also happens to be a fantastic eater and is very well-behaved in cars. He can sit, come on command, shake and give tiny kisses. He's also housebroken, current on all shots, microchipped and neutered.
Do you have room in your life for a new lifelong Buddy? Contact Linda at azpyrs@cox.net for more information and visit the AZPYRS Facebook page for more information about dogs for adoption in the Phoenix area.