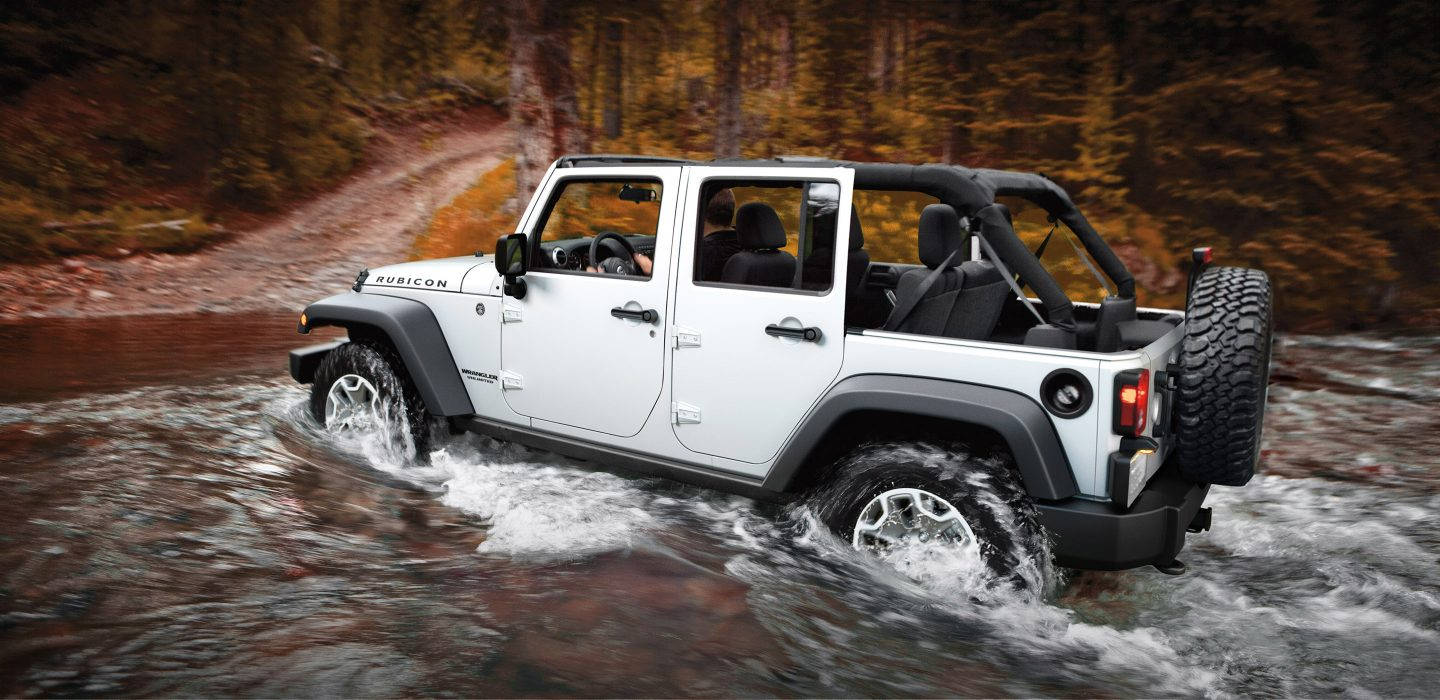 One of the best parts about living in Phoenix is being able to head out into the open wilderness of cacti, mountains, mesas and arroyos in your new Jeep. There are a few things, though, that people should know before jaunting off into some of Arizona's most untamed backcountry, which is why we've assembled some desert off-roading tips, so you can be as prepared as possible.
1) Make sure you have the right gear.

Drivers should always make sure that their Jeep is properly equipped with everything they'll need for a successful off-road excursion. Necessary gear includes a Jeep with a four-wheel drivetrain with low-range gears, as well as mud flaps, flood and fog lights, and a recovery kit that includes equipment that will help you should you get your Jeep stuck.
2) Bring your Jeep in for service.
Before you go off-roading, we recommend doing a pre-trip inspection on your vehicle at our Scottsdale service center to make sure that everything on your Jeep is in working order. Your service technician can also check your tire pressure, which according to experts, should be slightly lower than normal, giving the vehicle more grip on the terrain and an overall better ride quality.
3) Check a river's depth before crossing.
A fun thing to do on an off-roading trip is to cross rivers and other bodies of water. Experts recommend knowing the depth of the water before heading in though, as car can become flooded, stuck and the engine hydro-locked if you get in over your head (literally and figuratively).
Also, avoid crossing rivers that are fast running or have violent currents, as you and your car can be carried away before you know it.
4) Know you clearances.
Bad things can happen if you don't know the basics of your Jeep, especially what its clearance levels are, not only for it's under carriage, but also its bumper and front fender. If you find that your clearance levels are not up to par, bring it into Airpark today and one of our technicians can help make your Jeep off-roading ready!