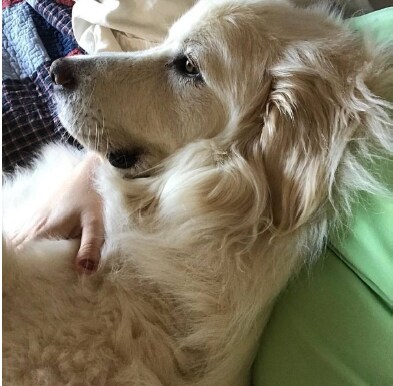 Summer is officially here, and boy, is it hot outside!
As we begin to dream of lovely up-coming seasons, it's the perfect time to adopt our newest dream dog: Weezer!
Weezer is a gorgeous, four-year-old Great Pyrenees. He is neutered and house-trained, and will always be faithfully at your side. He loves to jog, go out to lunch on misted patios and even shop in Scottsdale Fashion Parks' dog-friendly stores. He's your ideal companion for all seasons!
Weezer was surrendered by his former family of four children and four other canines due to "economic factors."
He is 100% vet checked, friendly with other dogs and cats, and leash- and kennel-trained. Weezer loves going for car rides and being out in public. A tall boy, Weezer weighs in at 110 pounds, but you'll find that though he is a big fella, he has excellent house manners and a very manageable coat.
We can't get enough of our adorable Weezer, and we hope you'll contact us via Facebook or at azpyrs@cox.net to setup a meeting to get to know him. He really is a beautiful and lovable boy, and we know he'll find a loving forever home soon!
Contact Linda at AZPYRS today to find out how you can make Weezer the newest member of your family!