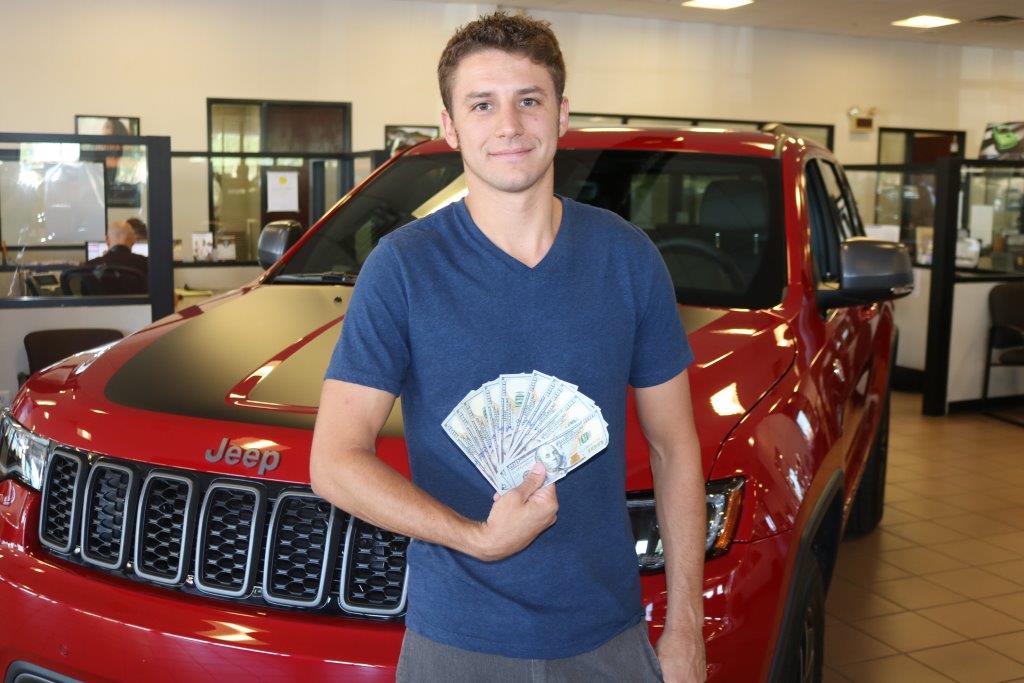 Two local Valley residents won big in Airpark's Pokémon GO contest last month, winning $1,000 and a $100 Google Play gift card, respectively.
The two winners Ryan Lagow and Jon Potter both scored big in our contest, finding and posting our specially marked Jeep Renegades, which we hid around the Valley, to our social media sites. Ryan was our big grand prize winner, walking away with the thousand dollar grand prize.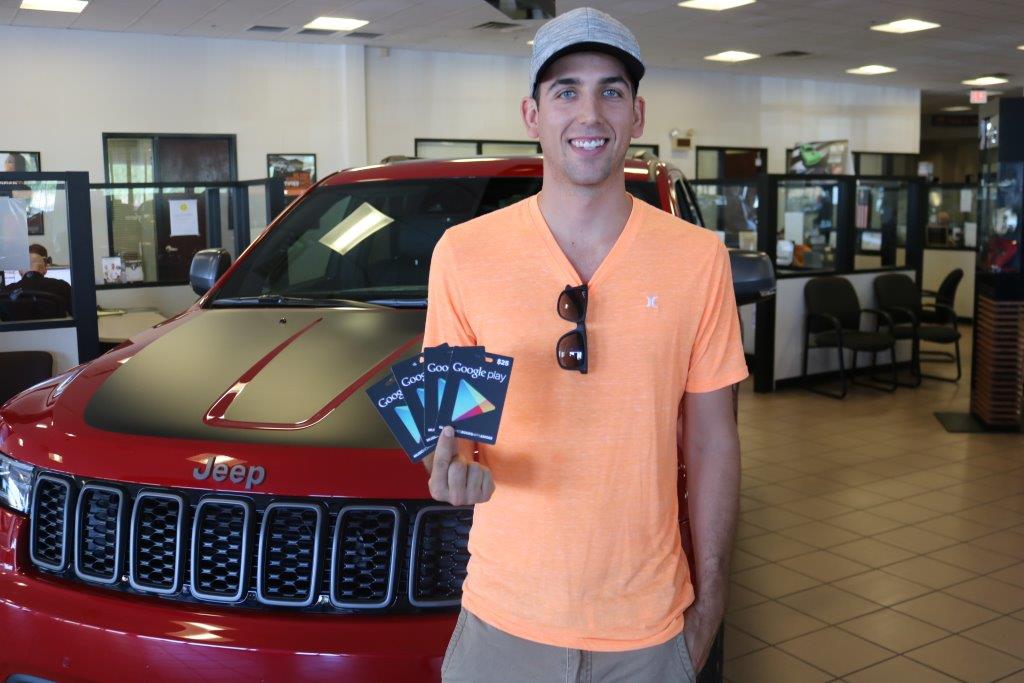 Airpark General Manager Coye Pointer said of the event, "We are very happy to present Ryan and Jon with their prizes, and thank them for participating in our Pokémon GO contest and making it so much fun. At Airpark, we love to get involved with the community with these various exciting events and we hope to continue to do more of them in the near future."
Check out pictures of Ryan and Jon with their grand prizes above, and be sure to subscribe to our blog so you can get exclusive updates on all of Airpark's upcoming events and contests. Want to find out more about the popular Jeep Renegade and any one of our Jeep SUVs? Stop by our conveniently located Scottsdale dealership to take one for a test drive.