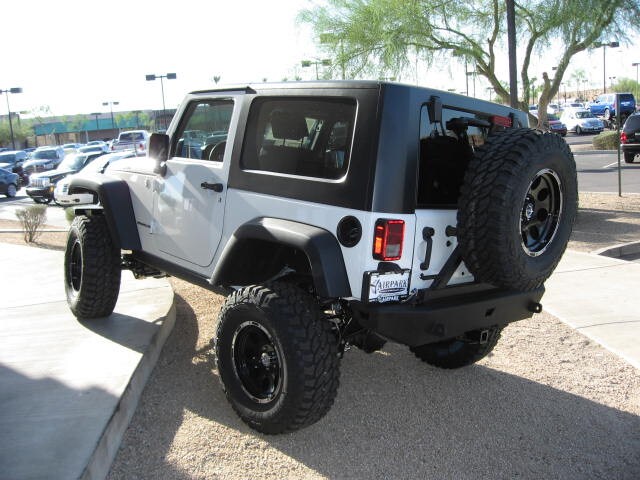 This year's Jeep Jam was a huge success and we would like to thank everyone who came out and made this year's event one of the best ever. Not only did we see a host of people come out to show off their favorite Jeeps, we also raised a ton of donations for some of the Valley's most beloved organizations.
We celebrated our 10th anniversary Jeep Jam this October, bringing together hundreds of people from around the Phoenix area who love all things Jeep. Once again, we hosted our fan-favorite Trail Run, as well as a Jeep Ramp Challenge, a raffle drawing, live music, fabulous Jeep merchandise and delicious food.
On top of all this fun, we also raised a terrific amount of supplies for both the Arizona Humane Society and Shoebox Ministry. We have been supporting the Arizona Humane Society and all the wonderful work they do with local animals for years now by collecting cans and bags of food for their adorable charges. This year, we were proud to also begin working with Shoebox Ministry, an organization that works to provide supplies, help and hope to our city's homeless population.
If you would like more details about all the fun times we had this weekend at Jeep Jam and how you can participate next year, stop by Airpark today and speak with one of our friendly sales associates!
Jeep Jam Pumpkin Slingshot!