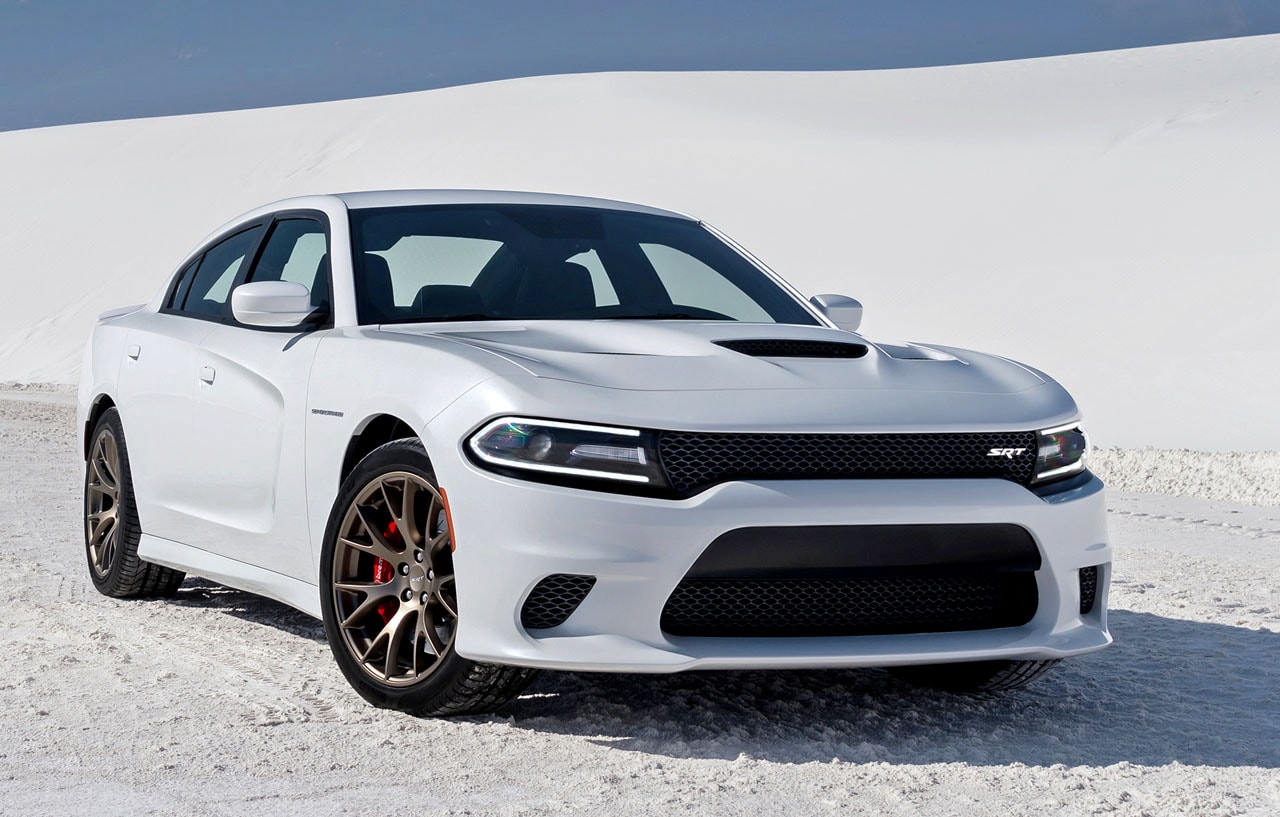 The Dodge Charger Hellcat produces up to 707 horsepower via its 6.2-liter supercharged V8 engine. But what does all that power mean once you get behind the wheel? It means over 204 mph, that's what. This amazing number was just announced by Dodge after they put the Charger Hellcat through its paces at their large driving track in Auburn Hills.
In the below video, we see the Charger test out its maximum speed ratios through two different tests. The first test is to determine the car's top speed going with the wind and the second test determines top speed with the car going against the wind. The two speeds are then averaged together to get the sedan's overall speed capability, which in the case of the Dodge Charger Hellcat is 204 mph. This speed is incredibly impressive for a sedan, especially one that outmatches its more expensive rivals.
According to Dodge, the Charger Hellcat is the "quickest, fastest, most powerful [production] sedan ever." And by the looks of the video, we really can't deny their claim. Take a look at the video below to see the new Dodge Charger Hellcat in action. To test the speed for yourself, head over to Airpark Dodge Chrysler Jeep in Scottsdale and take the Charger Hellcat for a test drive!
?