With the variety of options for features in a new car these days, shopping for a vehicle can be fun and even a bit overwhelming. The good news about progressive automotive technology is that it gives consumers more options for features to choose from. However, it also means that you need to think about what you want versus what you need.
This is true from the perspective of convenience and a car's resale value. Fortunately, the features that most consumers want are also the same ones that help new cars retain their value. So if you're thinking of getting a new vehicle soon, here are some features to be on the lookout for.
Safety is a Priority for Many Car Shoppers
If you don't have a safe car, you'll be at a disadvantage when you go to sell it in the future. Now, you're virtually guaranteed to get a car that has basic standard safety amenities like airbags and seat belts. But the newest cars also have advanced driver-assist technologies that act as a second set of eyes and ears on the road. There are many amenities to list in this category. In descending order, according to Consumer Reports, the top safety features are automatic emergency braking, forward collision warning, and blind-spot monitoring.
Luxury Conveniences Bring Added Amenities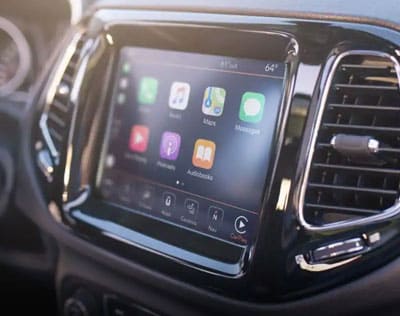 Heated seats, climate-controlled seats, a panoramic sunroof, and quilted leather are all luxury amenities that you might find when you go to look at a car. But of these amenities, which are the best ones to get? This is largely a matter of personal choice. It also depends on where you live. Cooled seats are more advantageous in a place like Texas than in Alaska. Conversely, you'd probably want heated seats and a heated steering wheel for winters in Minnesota, but you wouldn't need them in Florida. So if you're thinking of selling a car in the future, consider climate-appropriate amenities. Some amenities with universal appeal include a panoramic sunroof and higher-end materials like leather seats and a leather-wrapped wheel.
Technology is of Huge Importance
You might be nervous to invest in a car with modern technology, as it is true that technology can become obsolete. However, research shows that some technological features are a wiser investment in a new car than others. If you are looking at a new car, choose one with an infotainment system, ideally in the form of a digital gauge. However, keep in mind that it doesn't always make sense to upgrade to a larger screen size. If you have a choice between a system with navigation or without, opt for the one without. Navigation systems get outdated quickly.
You're better off using your phone for directions instead. While an entertainment system is valuable for the front row, you are better off skipping it for the back row if you have the option of getting one for the backseat passengers, too. Back row entertainment systems can also lose their value quickly. In this case, you're better off searching for a car with USB ports that can keep tablets and other devices charged so everyone has their own entertainment.
There are many new and exciting features that buyers want in a car. Ultimately, they fall into the categories of technology, safety, and luxury. There are many options within these categories, but some stand out more than others. If you're ready to explore your options for a new car, or if you need help deciding which features to get, just let our friendly and helpful staff offer their expert assistance.