Have You Seen a RamBox?
For some of us, the right vehicle does more than simply go places. If you use a pickup to complete your workday tasks, we invite you to consider Ram pickup trucks and the value added by their RamBox Cargo Management System. You are unlikely to find a more versatile system for managing cargo.
If you can appreciate a system with two boxes that lock and drain, then you will love RamBox. You will also enjoy this system's LED illumination. After all, hard work happens in a broad spectrum of lighting conditions.
Importantly, the RamBox Cargo Management System gives you more than mere toolboxes. This durable system also includes four cleats that you can adjust and use when hauling any item you must tie to your pickup's bed or sides. These tie-down cleats will make you the star of your worksite, and you will be very popular whenever your friends need to move a sofa. Just make sure they give you plenty of free pizza!
Do You Have Cargo Longer Than Your Pickup Bed
When you need to keep two types of cargo separated in your bed, the RamBox Cargo Management System gives you a bed divider. If you must deliver work materials to multiple sites, this RamBox feature will make you very happy. You might also be overjoyed anytime you need to carry cargo that is longer than your pickup bed's standard length because RamBox comes with a bed extender.s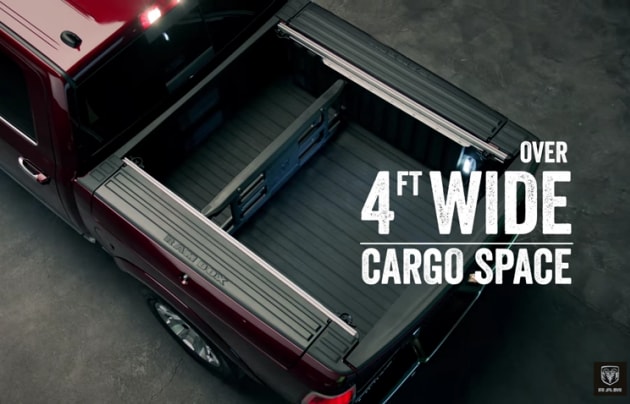 You can learn more about the RamBox Cargo Management System at Airpark. We would love to show you everything you can do with a RamBox. Come see us!