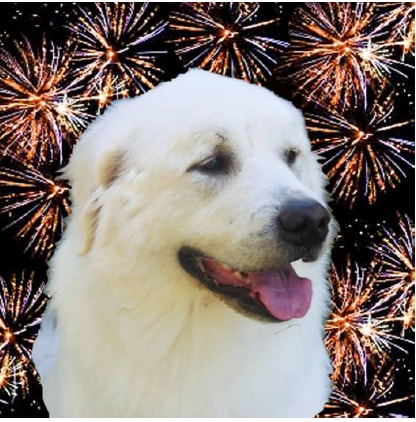 Born on the 4th of July, Bear will reach the ripe old age of four this year.
A mellow and well-disciplined neutered male dog, Mr. Bear appreciates the finer thing in life - like being indoors, watching his favorite TV show and lying on his bed.
Don't get Bear wrong, he enjoys his time outside, but he doesn't particularly favor the summer heat. However, he does like water, whether it be a doggie swimming pool, flood irrigation or a lake. Bear came into AZPyrs' Rescue at no fault of his own; there was a death in the family.
He is a sensitive boy and it took him quite a while to grieve, not only for his owner but for his fellow live-in animals.
Big Bear needs companionship of the both human and canine/feline varieties. He is crate trained (but doesn't really need it), kennel trained and totally housebroken. Due to his size, he is probably better suited with children over five.
If you'd like to find out more about Bear and how you can take him home to be a part of your forever family, contact Linda at AZPyrs on Facebook or email them at AZPYRS@cox.net. We are sure you will fall in love with Bear and his sweet demeanor the moment you meet him!