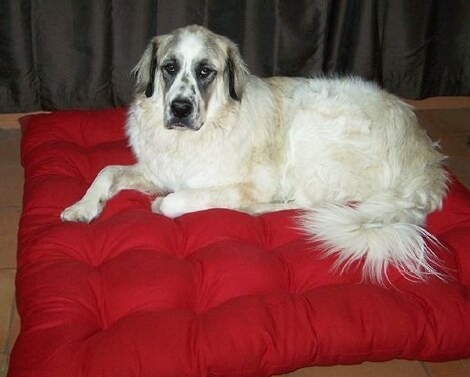 There is only one way to describe our newly available three-year-old female pup....Happy!
Due to a birth defect, Happy lost her rear leg when she was only a year old, but that did not deter her from being a delightfully wonderful dog that loves the world, and the people, around her!
Happy has had her fair share of sadness though, losing her human mom when she was two, and most recently, losing her human dad.
Because of this, Miss Happy is now in foster care and is looking for a new forever home!
Previously an only child, she is slowly coming around to playing with other dogs. She also loves eating, taking long leisurely walks in the early morning and relaxing while her family is out of the house during the day.
She responds well to commands and gleefully greets people at the door with her tail wagging 100 mph.
Happy adores stuffed animals and is hardly without one in her mouth. On top of that, she loves to go for rides, though she might need a bit of help entering a vehicle. (She exits fine by herself!)
Happy does not climb on furniture and is perfectly content in her own bed. She is housebroken and rings a bell when she needs to go out. She is spayed, current on vaccinations and micro-chipped.
Could you be happy with Happy? If so, contact Linda on Facebook or at azpyrs@cox.net.